Ahsanteni for the CSWEEK2020: CEO's address.
Hello Everyone,
It has been a long #CSweek, and we thank the Almighty for His Grace and protection. I would like to extend my gratitude to all members of staff and customers alike, who carry the River Jordan flag high and keep the service delivery flame alive.
River Jordan Medical Centre is a Christian medical establishment working to ensure we provide you with the best medical care. We joined the rest of the world as we celebrated customer service this past week. Personally and on behalf of the River Jordan Medical Centre and stakeholders, I would like to thank all our esteemed clients for choosing River Jordan as their hospital of choice.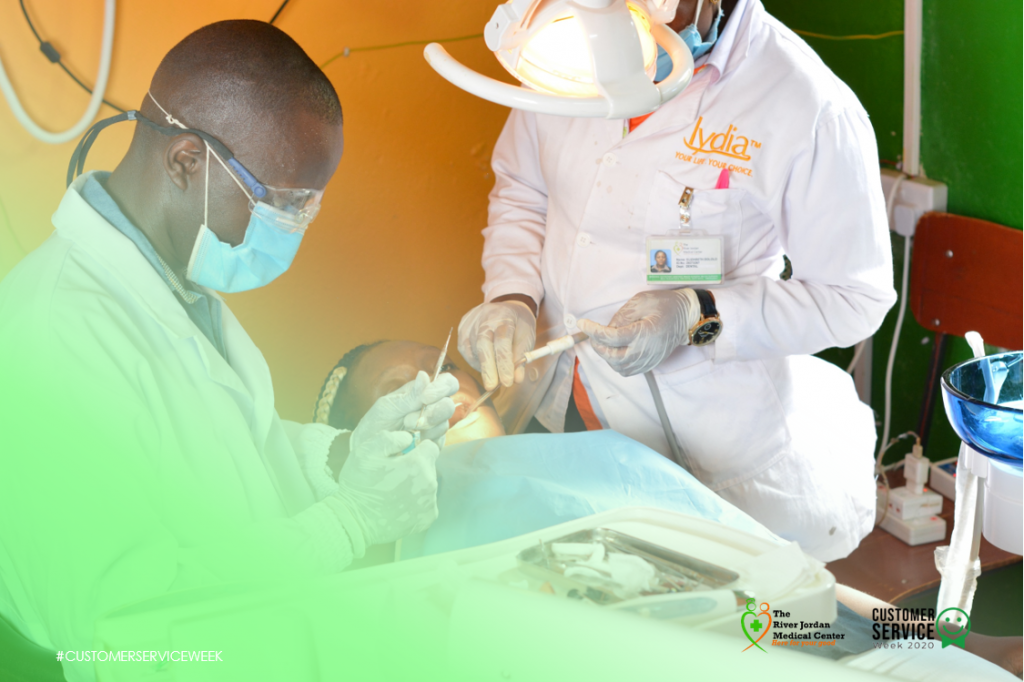 Our team strives to provide excellent services in our three branches. Voi Main, Premier Branch in Kariakor and Our Maungu Branch.  More importantly, we also appreciate all our clients for feedback and for visiting our premises at a time of need.
The theme of this year's customer service week focused on the dream team, and it makes me reflect on the employees of this establishment and the work they do across all our departments. Our hospital is a success story primarily because of the efforts of both our medical team and non-medical staff to ensure everyone is treated with respect and the utmost care. It is with a sincere heart that I thank all employees for their pure dedication and hard work. Our growth results from the synergy within our organization, and for this, I say, Hongera and Asante to all!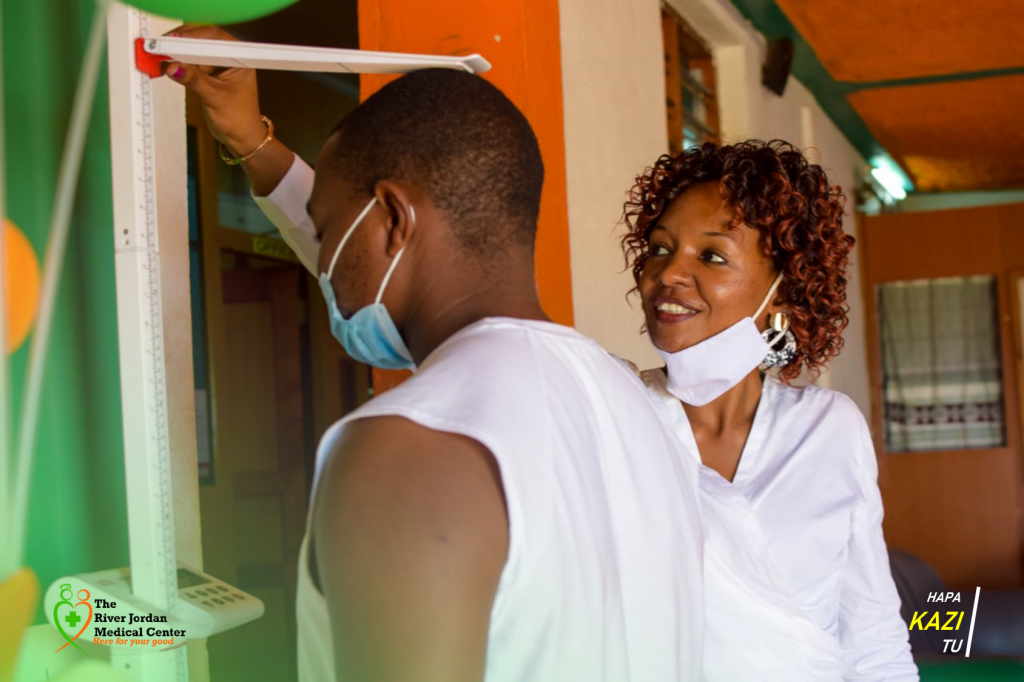 To commemorate the customer service week, River Jordan has taken a step to understand your views as our clients and learn how to serve you better. This week we provided customers a platform and freedom of communicating their feelings towards the current state of things and also their hopes for continuous improvement in our establishment. The suggestion box will be accessible henceforth at the premise as we encourage further online engagements as well. On behalf of the RJMC team I guarantee attending to all suggestions made.
We are working towards being your health choice partner at any given time.
This week we offered various services to our clients and conducted activities with our team to promote teamwork. The free counseling sessions helped us interact with our clients. Our team also provided free HIV testing and BMI checking. We also appreciated the River Jordan children with gift hampers throughout the week to help all feel like part of the family. We had a luncheon with our team members in appreciation for the good work they are doing.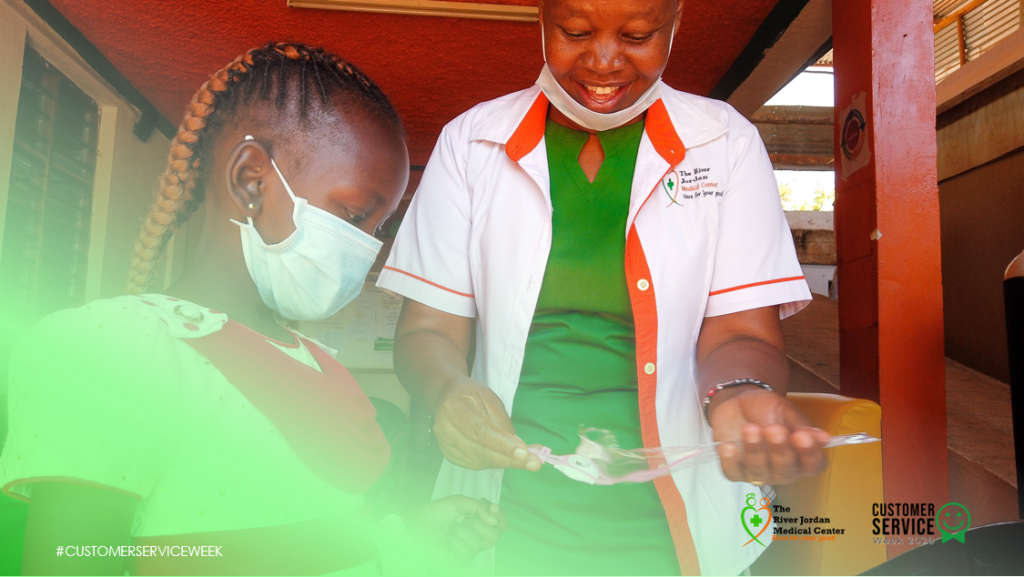 As we end the customer service week, I feel blessed and honored to work with a team of professionals who, in turn, are not only my family but also the RJMC DREAM TEAM. Every member is dedicated to our cause of working in line with the Christian values upon which the hospital was founded and through which it is guided.
I thank each and every member of my team for every contribution, and I hope they all feel appreciated. To our esteemed customers, thank you for allowing us to serve you. We are always HERE FOR YOUR GOOD!
Thank you, and God bless us all.
DR. EUNICE WAHOME- CEO.